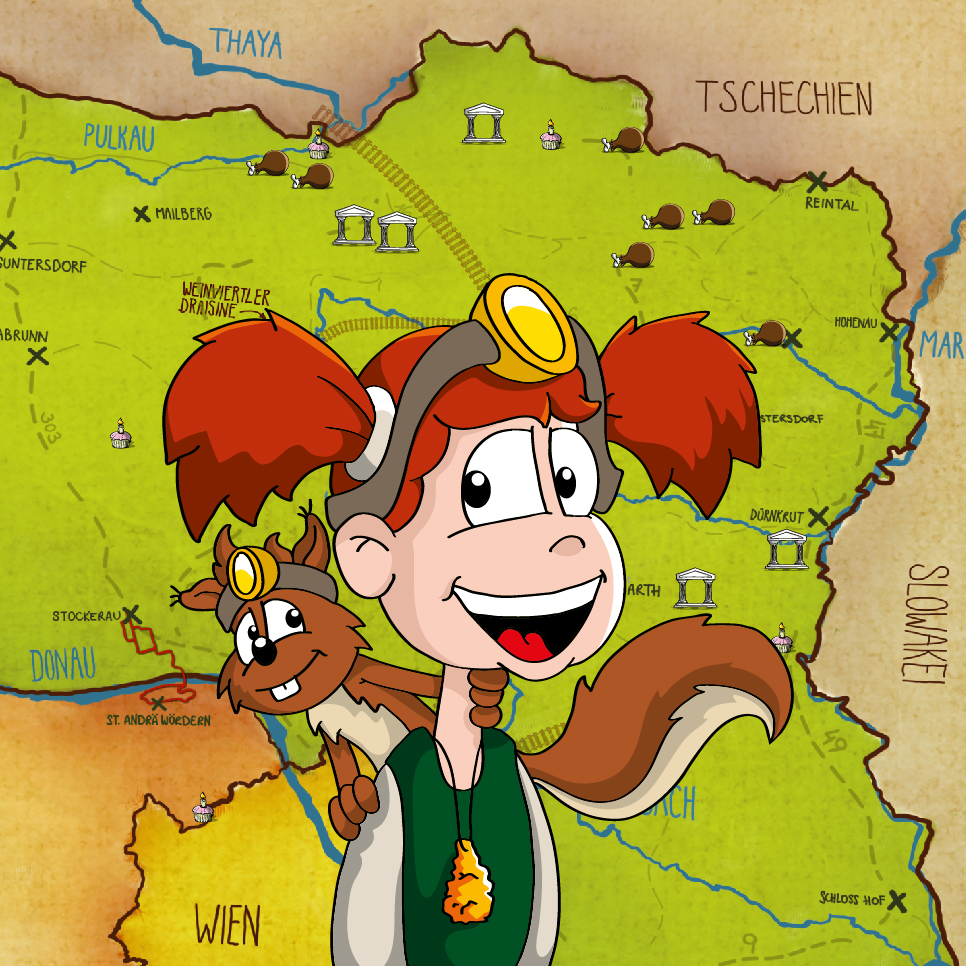 BETTY ON A VOYAGE OF DISCOVERY
Shh! Do you want me to tell you something?
Betty has found out that her amulet with the magic amber actually has magic powers.
As soon as she thinks of a cool place, it goes POOF and BANG and she's there, no matter what time it is. That's pretty exciting! Her favourite place to visit is the Weinviertel. You can see which places she has already visited in her treasure map.
GET THE TREASURE MAP
In it you will find all the excursion destinations and museums with the Betty Bernstein family programme, and if you are hungry after your explorations, you can order a delicious Betty Bernstein menu at one of the inns. Wherever you see a tart on the menu, you can also have a birthday party with your friends. Who wouldn't want to spend their big day in a castle, a museum or a wildlife park?
And another special TIP: our children's cycle route