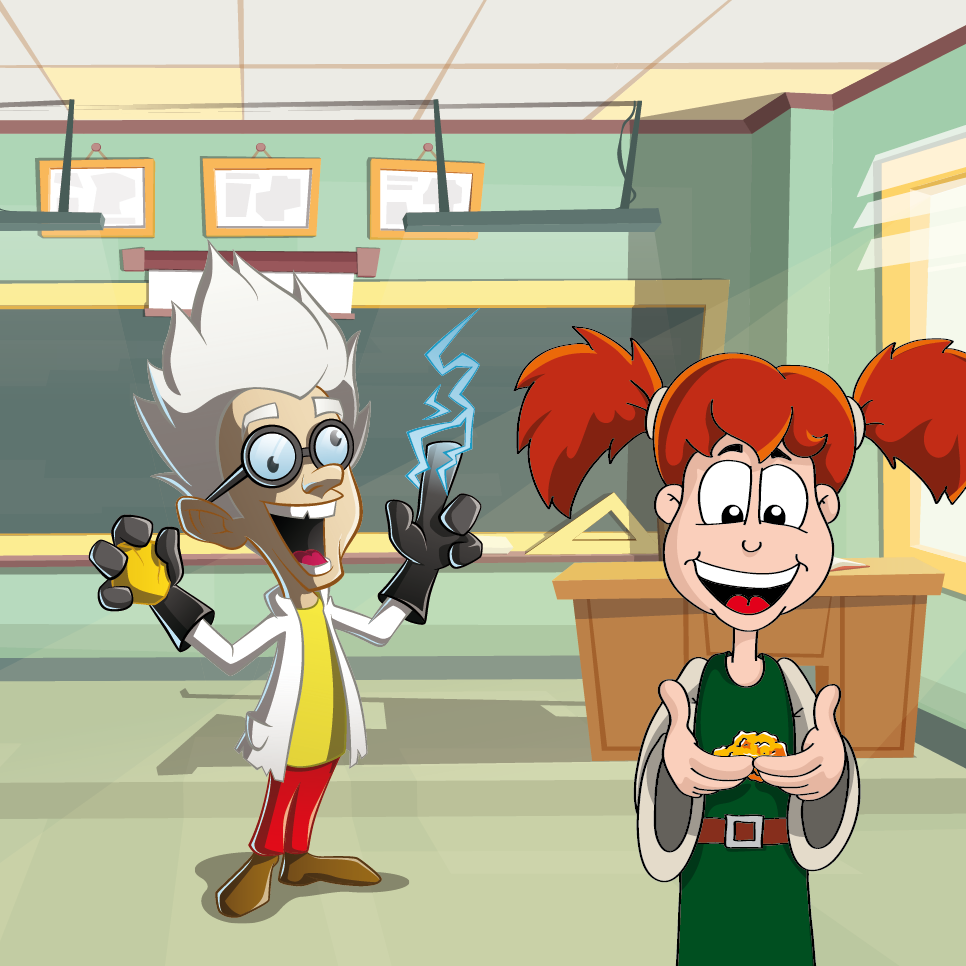 BETTY & BERNIE EXPERIMENT
Professor Bernie Börnstein is an amber specialist!
On one of her expeditions, Betty Bernstein met our mad professor Bernie Börnstein.
She came just at the right time, because there was almost an explosion during one of his experiments.
Thank goodness Betty was able to intervene just in time and prevent the worst.
His beloved hair suffered a little, though, which is probably why it's so tousled!
Did you know that the Greek name for amber is "elektron"? This name says it all!

GO!

1.
Take an amber and rub it over a woollen jumper or animal fur,
but please be careful if it's your pet!
2.
Then hold the amber over your hair.
3.
"Your hair will probably look a bit like mine."
Tip from Prof. Bernie Börnstein
Not enough yet?
If you want to see something even cooler, try Salt & Pepper!
1.
Mix salt and some ground black pepper on a plate.
2.
Now you can separate the salt and pepper again with the help of the electrically charged amber,
without touching the plate. A bit magical, isn't it?
3.
"If you don't have amber to hand, you can use a plastic spoon instead."
Tip from Prof. Bernie Börnstein