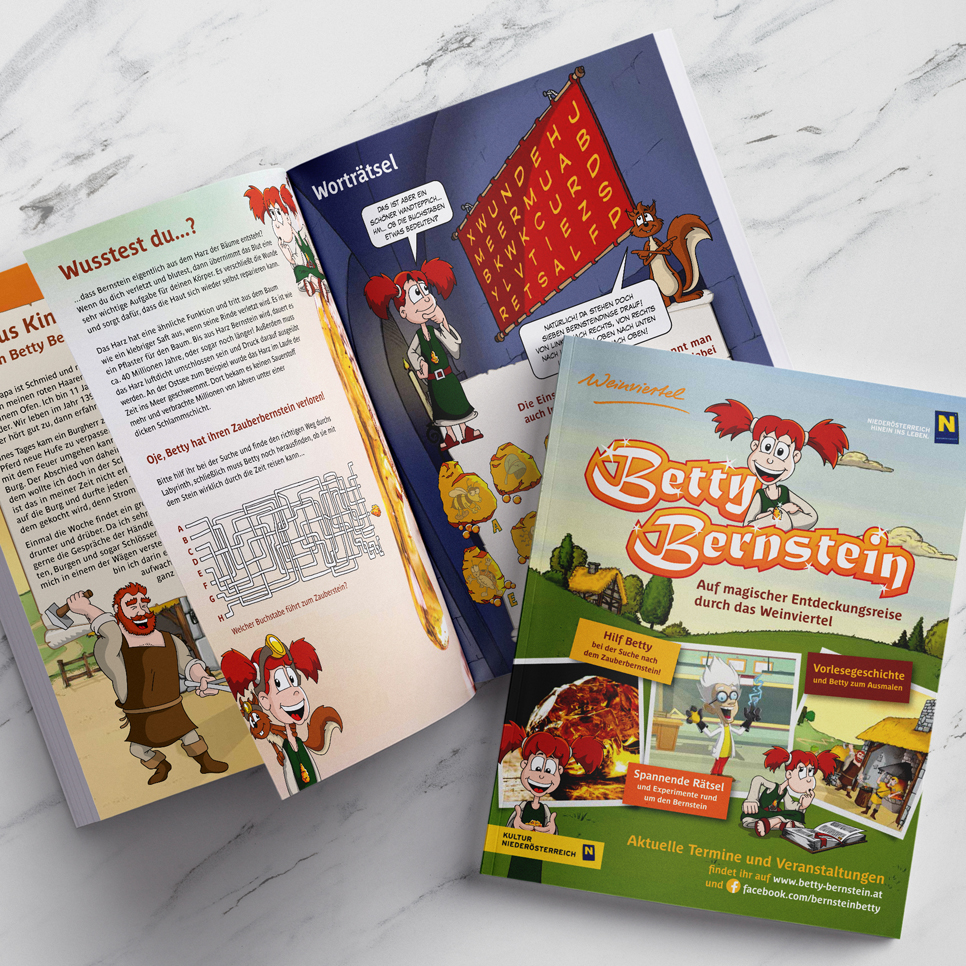 BETTY AMBER MAGAZINE
Hurray, the new magazine is here!
Go with Betty on a magical voyage of discovery
through the Weinviertel.

Our very first issue has arrived hot off the press and is available for download.
You are also welcome to take the magazine with you when you visit one of our member companies or request it from us.

GET THE MAGAZINE